>
>
>
Single Phase Motor Reversing Module KMRS
Single Phase Motor Reversing Module KMRS
Control Voltage Range :12~32VDC
Maximum Load Current :40A
Operating Voltage Range :48~440VAC
Single Phase Motor Reversing Module KMRS FEATURES:
● Photoelectric isolation ● LED status indicator ●Dielectric strength 4000V ● Random turn-on ● Built-in RC snubber circuit ● Built-in logic interlock circuit ● Used for single-phase motor reversing
Single Phase Motor Reversing Module KMRS
KMRS, the single-phase motor reversing module, is specially designed for the control of single-phase motor with built-in input logic interlock circuit, which can prevent the damage caused to the TRIAC due to misoperation or the TRIAC can not be turned off in time during the reversing process, and guarantee the safety of the power supply system and the motor and its power module. Meanwhile, the module also integrates the RC snubber circuit and the varistor protection circuit to improve its operation reliability.
The module offers four different output current ratings 10A, 15A, 25A and 40A with output voltage range 48~440 VAC, meanwhile a dichromatic LED used for indicating the operating status is equipped.
It is widely used for the single-phase motor control in the heavy chemical industry and the electric actuating mechanism control (the typical applications e.g. security inspection baggage conveyors, air doors, etc.).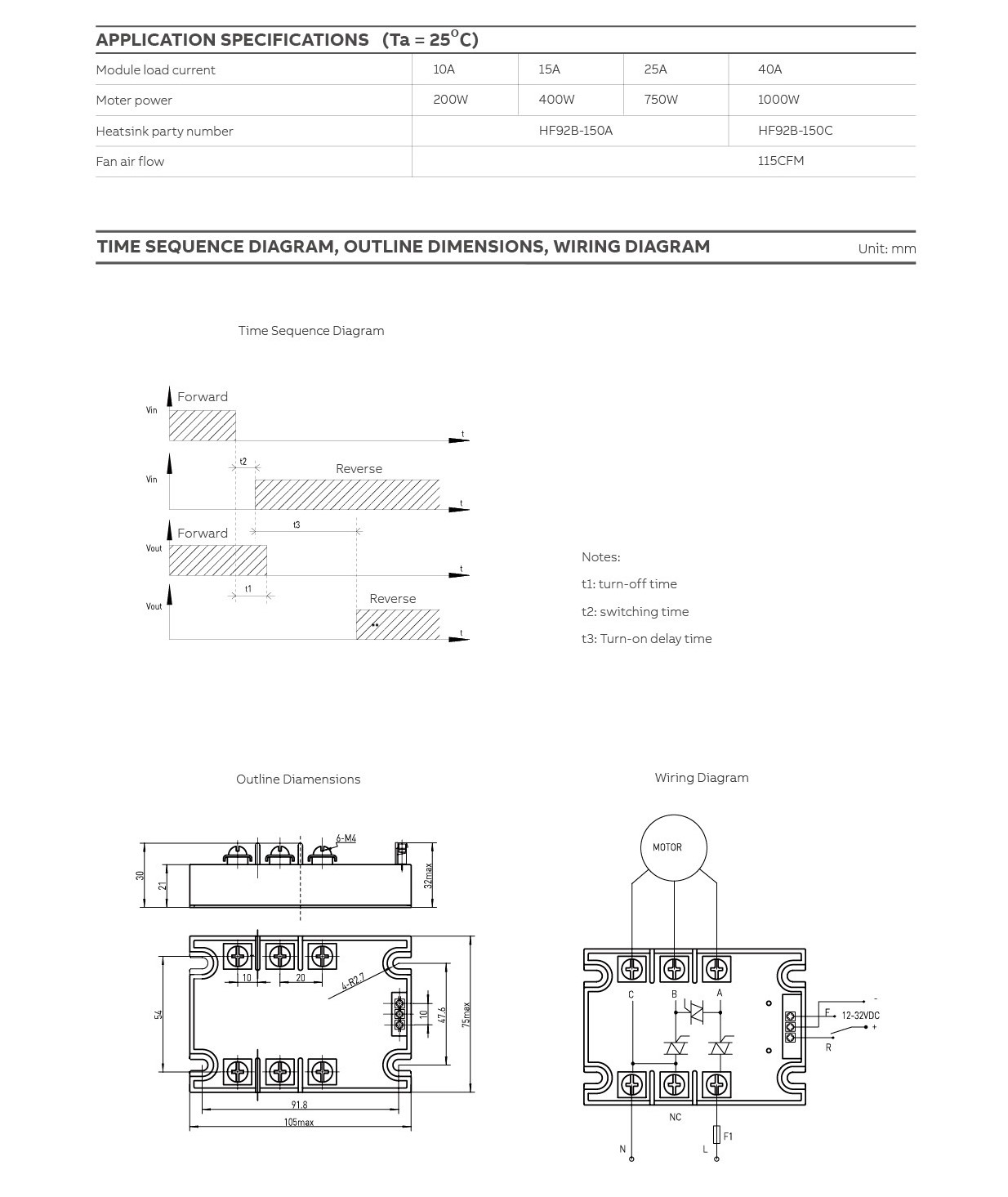 Please feel free to give your inquiry in the form below. We will reply you in 24 hours.