>
>
>
>
KS43 SSR PCB MOUNT-AC Output
KS43 SSR PCB MOUNT-AC Output
Control Voltage Range :4~28.8VDC
Maximum Load Current :2A
Operating Voltage Range :48~440VAC
KS43 SSR PCB MOUNT-AC Output FEATURES
● Load voltage 48VAC~440VAC ● Load current 2A ● Photoelectric isolation ● Dielectric strength 4000V ● Built-in RC snubber circuit ● Dual in-line PCB mount
KS43 SSR PCB MOUNT-AC Output
KS43 is a set of SPST-NO AC output PCB mount Mini-DIP horizontal type SSR.
The SSR has three DC input options 5VDC, 12VDC and 24VDC for selection with load current range 0.1~2A and load voltage range 48~440VAC, suitable for the motor reversing control, electromagnetic valves, gas pumps and various industrial control applications.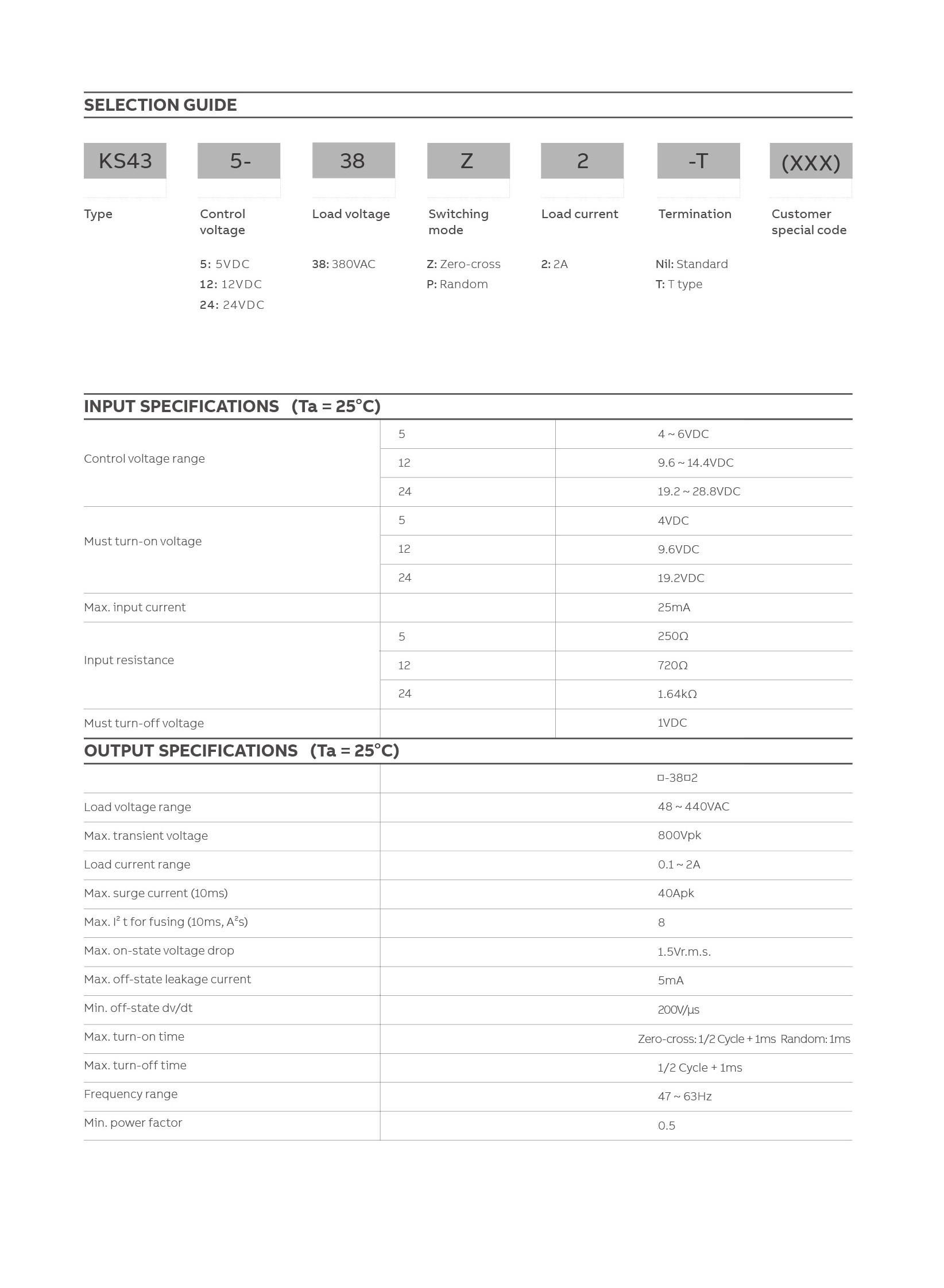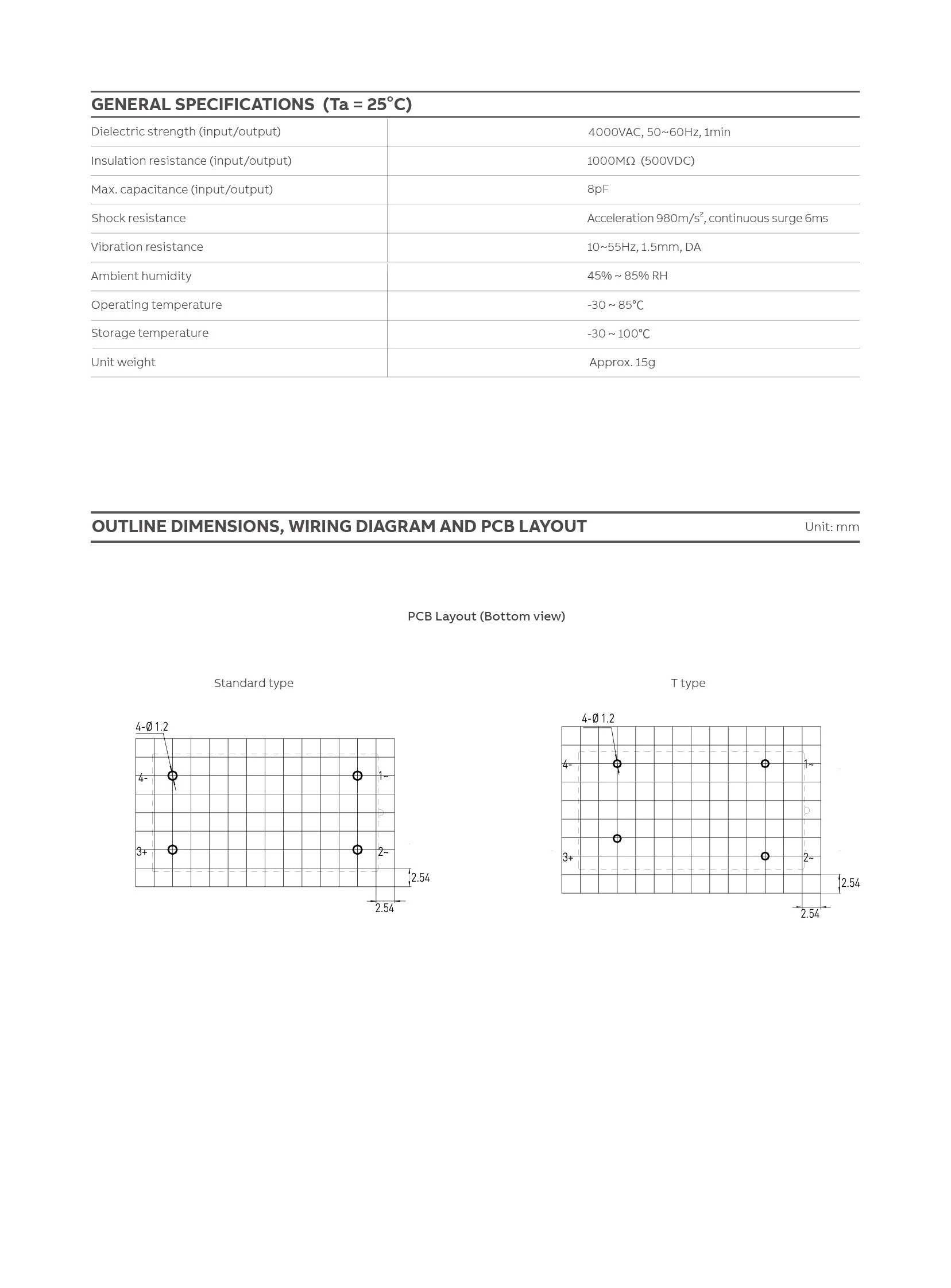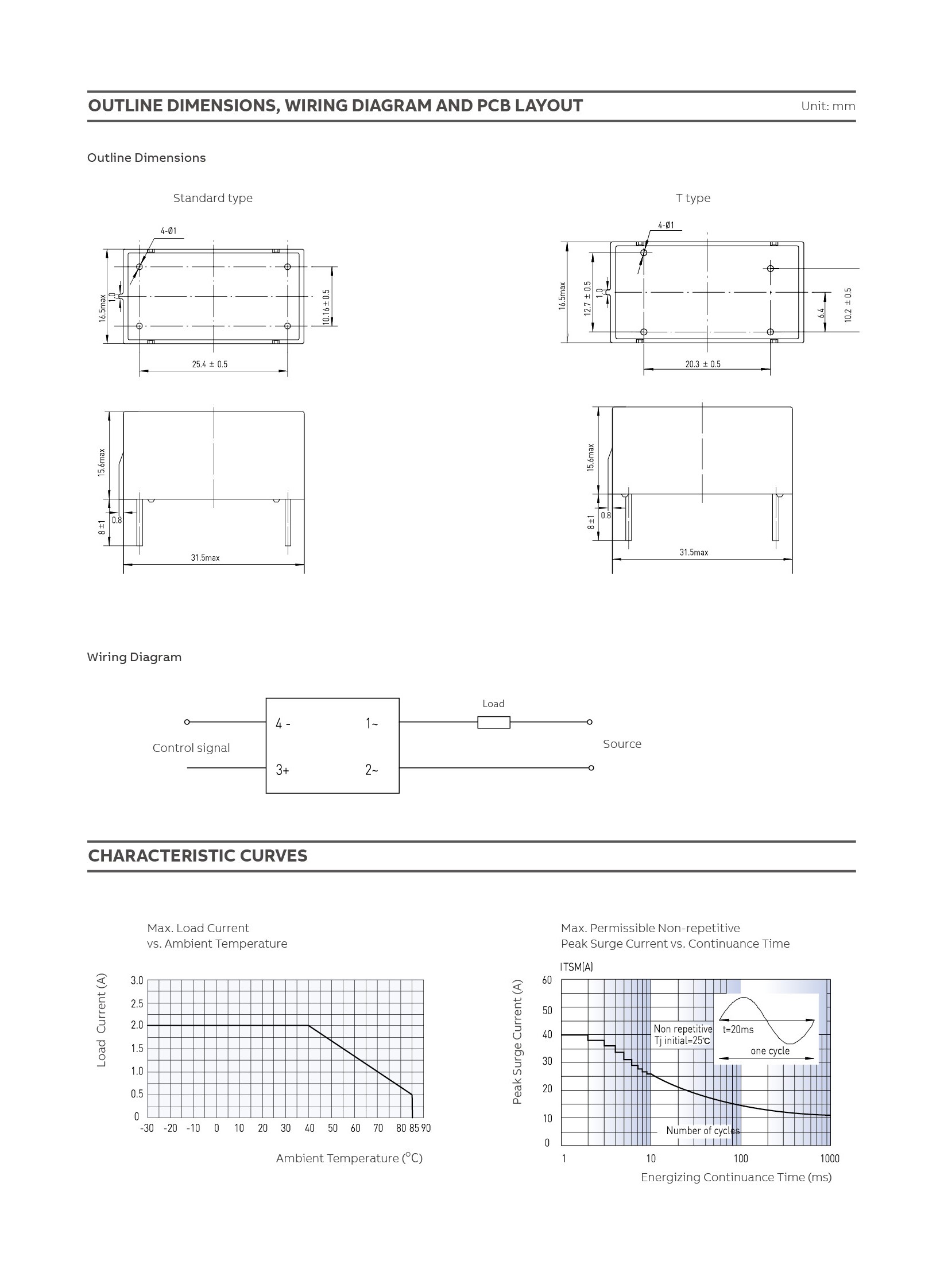 Please feel free to give your inquiry in the form below. We will reply you in 24 hours.