>
>
>
>
KIS70 Single phase Error Diagnosis Module
KIS70 Single phase Error Diagnosis Module
Control Voltage Range :4~32VDC
Maximum Load Current :80A
Operating Voltage Range :150~530VAC
KIS70 Single phase Error Diagnosis Module FEATURES
● Photoelectric isolation● Built-in RC snubber circuit● LED status indicator● Build-in error diagnosis function● Dielectric strength 2500V
KIS70 Single phase Error Diagnosis Module
KIS70, the single-phase error diagnosis module, is the special solid state relay for sing-phase control.
The module offers 4~32VDC input voltage option and SCR output with high dv/dt capability, and it provides output current ratings from 40A to 80A and output voltage range 150~530VAC with photoelectric isolation between the input and output.
Meanwhile the module is equipped with the built-in error diagnosis circuit and an LED for indicating the operation status and the over-temperature protection function.
INSTALLATION
1.Please make sure that the heatsink surface is clean and smooth.
2.Please Coat the module metal base with some thermal grease or a thermal pad, and firmly press the module against the heatsink to ensure the full adherence, and then screw the module to the heatsink.
3.Please wire the screw terminals and tighten the screws properly.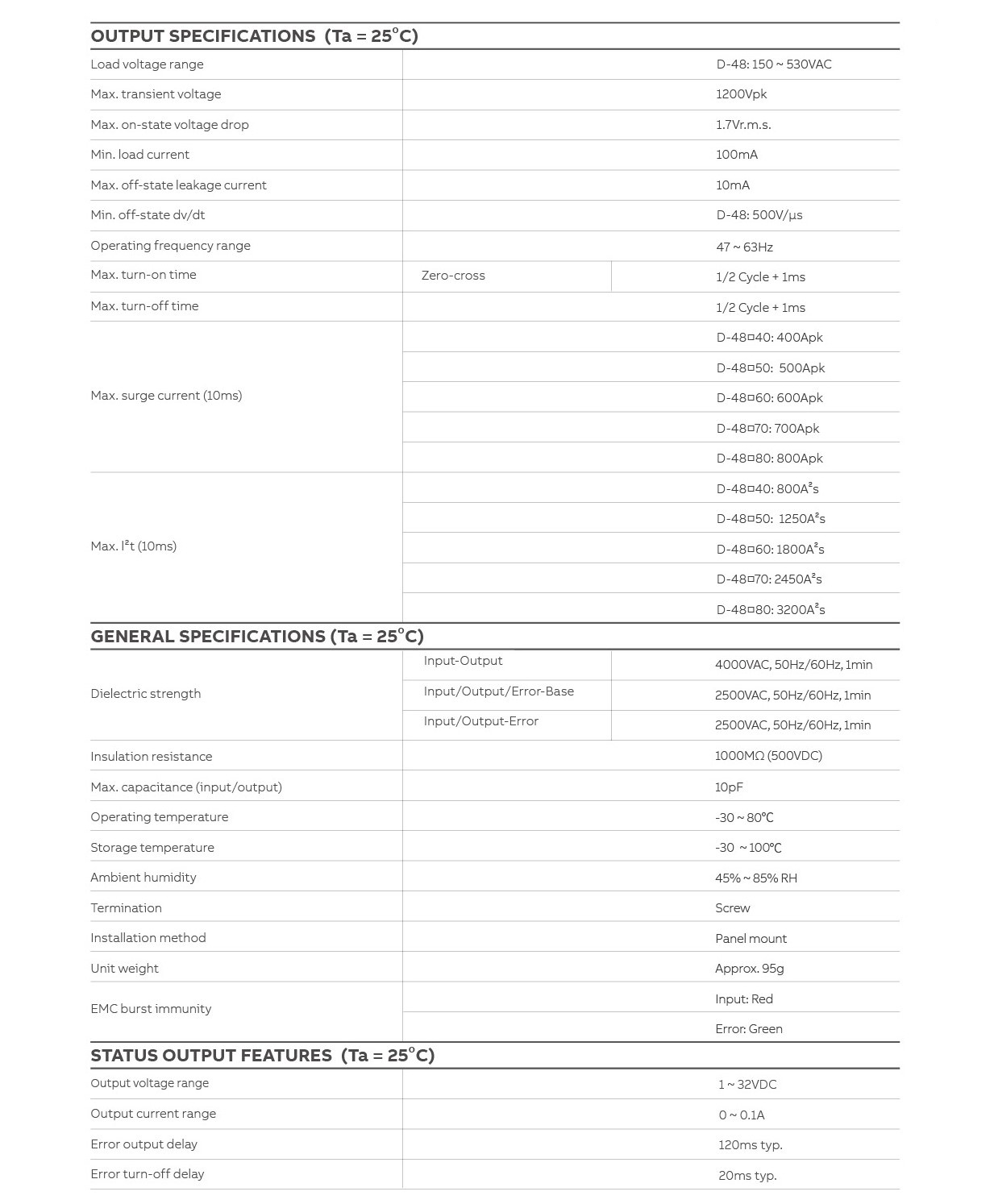 Please feel free to give your inquiry in the form below. We will reply you in 24 hours.